New "Chunky" Scaffold Board - All sizes - UNSANDED
Please note: These boards are 63mm thick, rather than the standard 38mm thickness. For 38mm boards please click here.

We may specialise in reclaimed scaffold boards, but for some purposes a new one fits the bill better. For certain locations and purposes, a new board can give a more refined look where a reclaimed one wouldn't. It may even be the case that you wish to use new ones combined with older ones.
These boards are chunkier than your average scaffold board. Whilst still technically a scaff board, these particular boards are designed for a niche use in the scaffold industry. Because of this they are more heavy duty and therefore a lot thicker than the standard size scaffold board.

This makes them ideal for a chunkier style in shelving and furniture. Even more suited to the rustic or "cottage" look than our standard boards, these will perfectly complement farmhouse style pine dining tables, or solid butcher block style worktops.
Please note
- Please refer to our Product Notes page (click here) for advice on some things to consider when buying this product. We ask all customers to read this before purchasing.
Item no: N21
This listing is for an unsanded new "chunky" board. For sanded or styled new "chunky" boards, or any of our standard thickness new boards, please click back to our New Scaffold Boards product category. Brackets not included with this listing.

Grade:
- British Standard, kite-marked (highest grade available)
Material:
- Wood (pine or European whitewood)
Dimensions (approx):
- 225mm wide, 63mm thick, length as per options above
End bands:
- Unsanded boards will usually be sent de-banded, however we cannot guarantee this on all orders. If you specifically require the boards de-banded then please get in touch before ordering and we can advise if there will be an extra cost to ensure this.
Item No:
- N21
We do not charge any extra to cut a board to a particular length. To make use of this service please add to your basket the next larger size of board to the size you require, for example if you would like a 55cm length board and an 82cm length board please add one 60cm board and one 90cm board.

We do charge for rip cuts to a particular width, at £1 per foot (30cm). For example, to rip a 300cm (10ft) board from 225mm wide to 180mm width, the cost would be £10 for this service. You can add this to your order by adding the Rip Cut product below - you will initially only be able to add 1 at £1, but when you go to your basket you can adjust the quantity accordingly (in the above example you would change the quantity to 10). Don't worry - if you choose too many or too few then we can always edit the order for you and credit/invoice for the balance.

You can then let us know the custom sizes you require at the basket stage. When you view your basket you should see an option to "Add instructions for seller" - please click on this and specify the required sizes. We'll see this note on your order and cut accordingly.
Samples available
Not sure which oil colour you prefer? Uncertain if you would rather have machine sanded vs hand sanded?
We offer samples for any of our finishes.
Click here to see our samples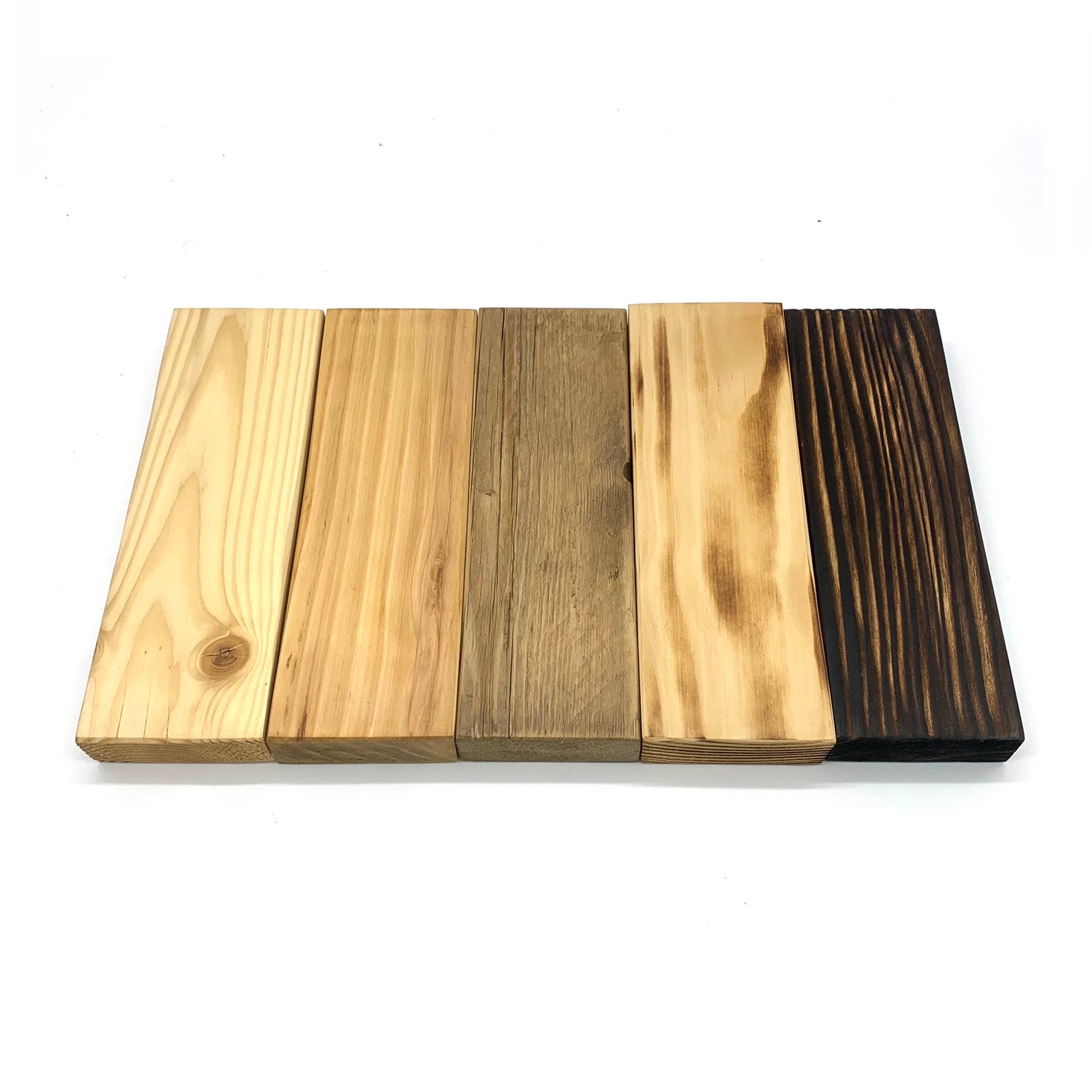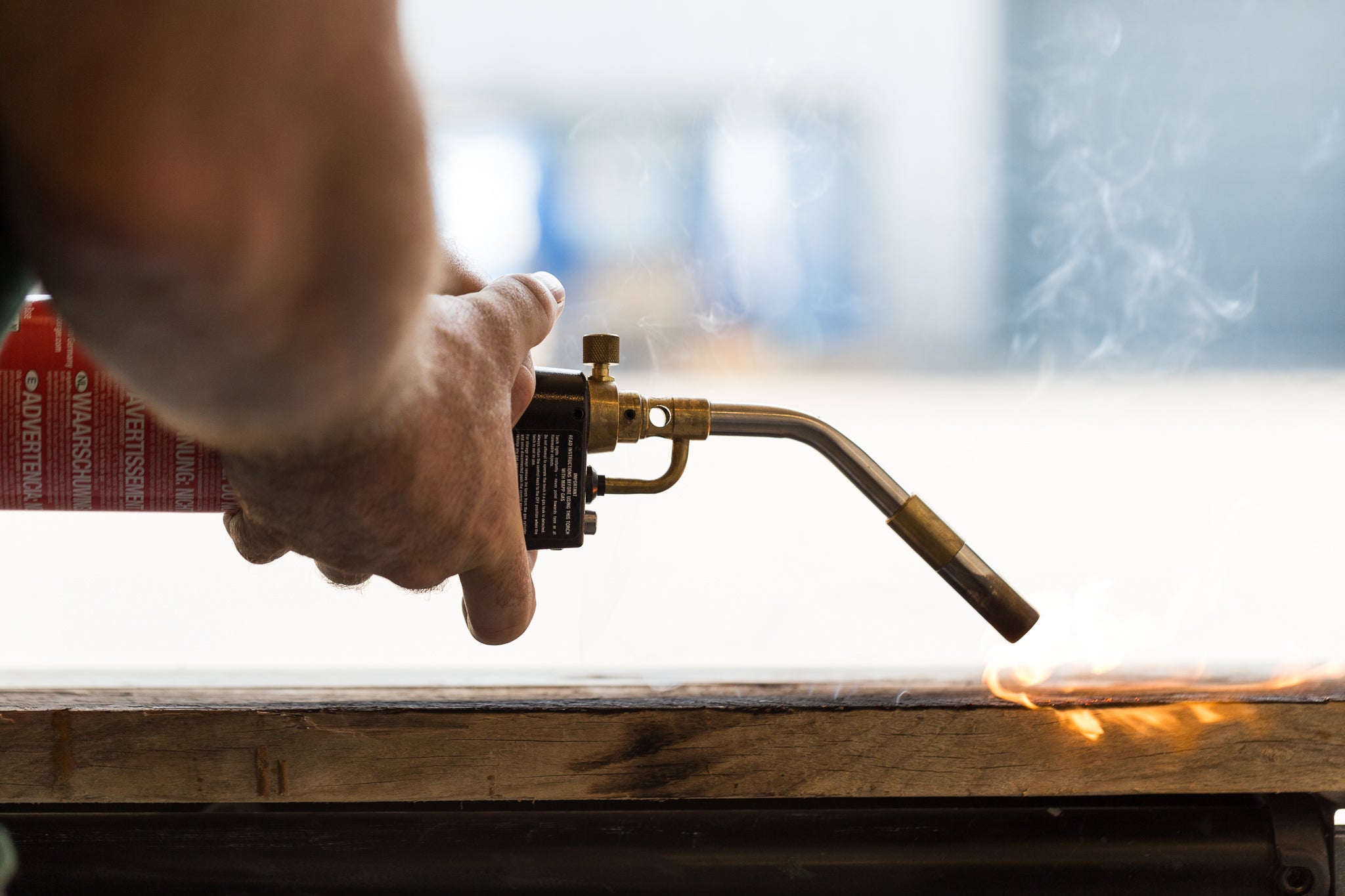 Hand crafted in the UK
We're based in Frome, Somerset, a town renowned for it's local artisans and makers. Almost all of our items are lovingly crafted here in our Frome workshop.
Learn more about us
Courier Shipping Nationwide
We ship across the UK using next day couriers.
Shipping is calculated at checkout. To see an estimate for shipping, please add the required items to your basket, view your basket, then click "Get shipping estimates". You are also welcome to collect from our Frome (Somerset) shop for no charge, this option is available at checkout.
We use proper couriers in vans, not our founder on a motorbike.