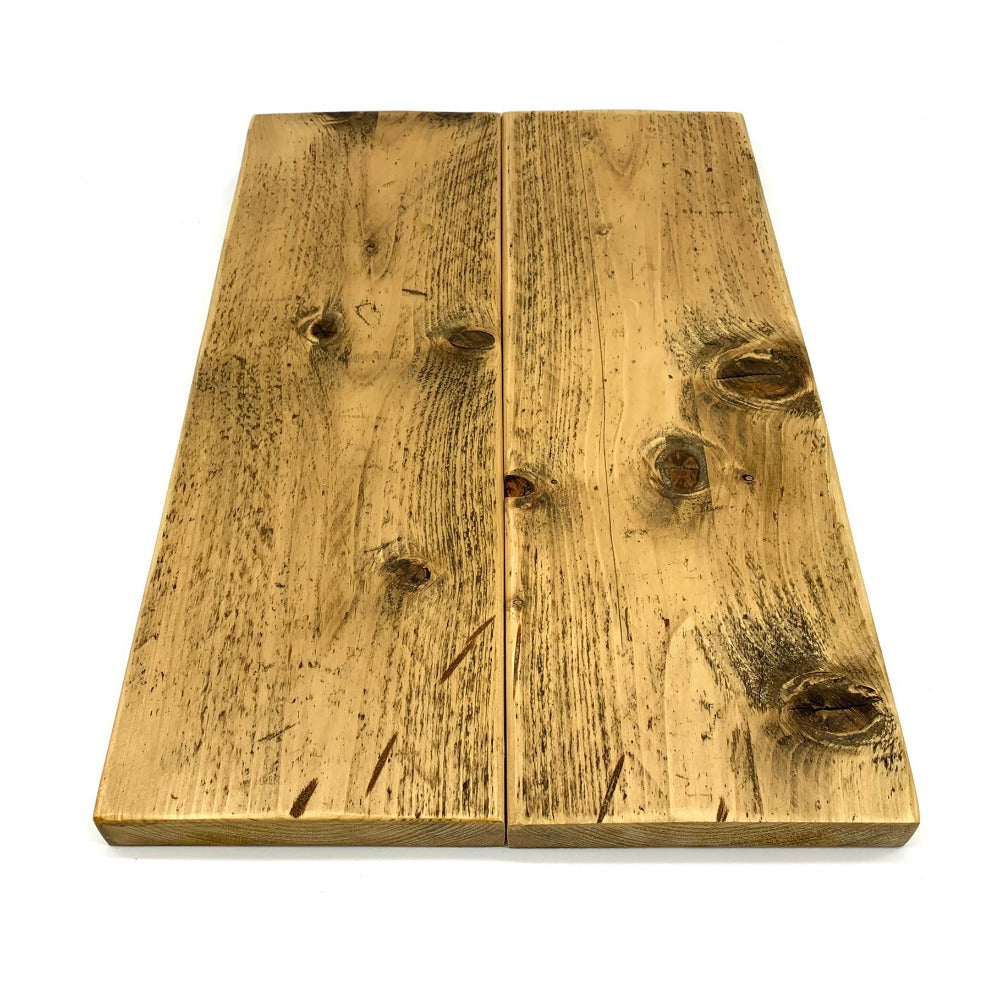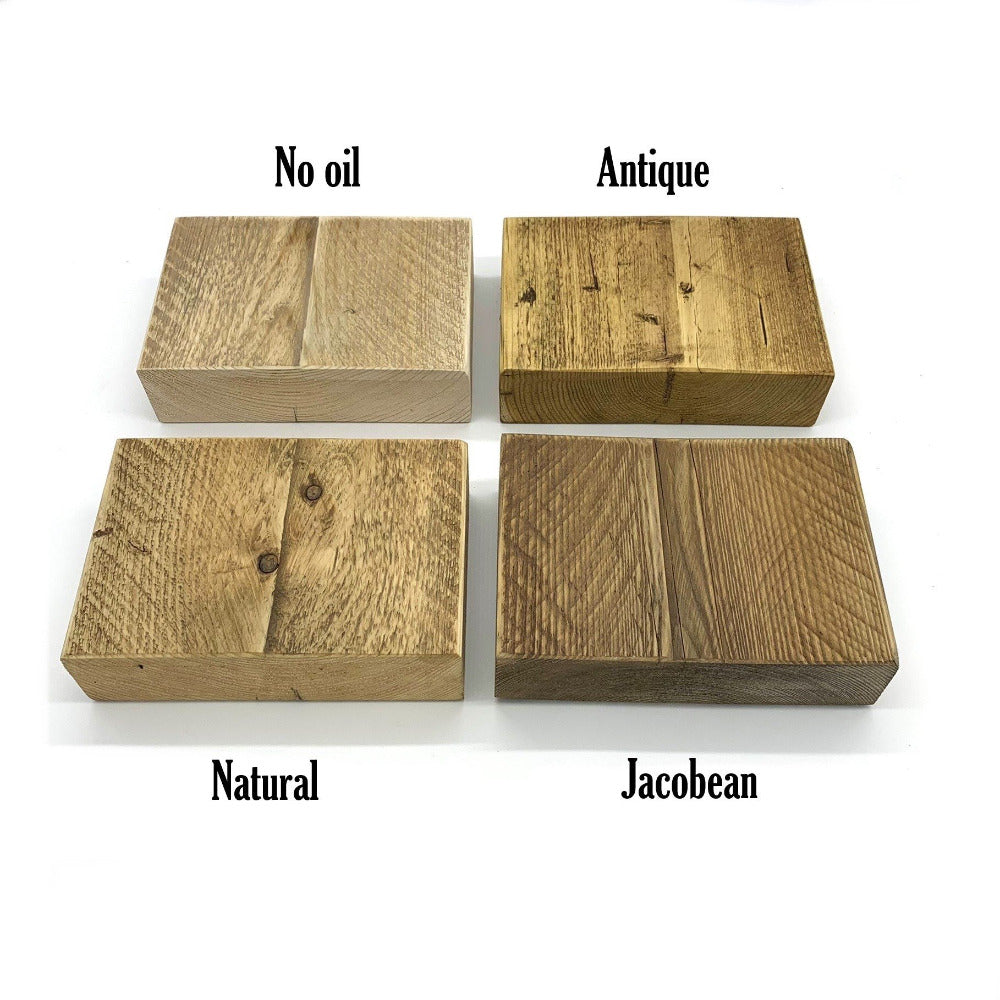 Jointed Reclaimed "Chunky" Scaffold Boards - All sizes - SANDED
Please note: These boards are 63mm thick, rather than the standard 38mm thickness. For 38mm boards please click here.
These boards are chunkier than your average scaffold board. Whilst still technically a scaff board, these particular boards are designed for a niche use in the scaffold industry. Because of this they are more heavy duty and therefore a lot thicker than the standard size scaffold board.

This makes them ideal for a chunkier style in shelving and furniture. Even more suited to the rustic or "cottage" look than our standard boards, these will perfectly complement farmhouse style pine dining tables, or solid butcher block style worktops.
If our boards could speak, they could each tell a different story. Instead of words, they show this through their knocks and dents, their scratches and scrapes, all of which add to their charm and make it so that no board is the same as another.

Remember - it's these imperfections that make them perfect!
Please note
- Please refer to our Product Notes page (click here) for advice on some things to consider when buying this product. We ask all customers to read this before purchasing.
Item no: RCJ22
This listing is for a sanded reclaimed "chunky" board, up to 2x width (jointed), with two sanding options and three oiling options available (see below). For unsanded or styled "chunky" boards, or any of our standard thickness reclaimed boards, please click back to our Reclaimed Scaffold Boards product category. Brackets not included with this listing.

Grade:
- British Standard, kite-marked (highest grade available)
Material:
- Wood (pine or European whitewood)
Dimensions (approx):
- Up to 440mm wide, 63mm thick, length as per options above
Joint:
- The joint will always be central to the requested width, unless you specify differently.
End Bands:
- De-banded
Item No:
- RCJ22
A jointed board is one where two boards have been joined together to create a wider, single board. A standard board is 225mm width so this allows a board to be created with a width of 440mm, once an allowance is made for the cuts. The boards are "biscuited" and glued together, creating a very strong join between the two individual boards. Custom widths and lengths available (see below). The join will always be central to the requested width, unless you specify differently.
Sanding options

- Light (hand) sand: We give the board a light sand by hand. This takes out any lumps and bumps and leaves the board smoother than when it is unfinished. All hard edges are also smoothed off.
- Full (machine) sand: The board is drum sanded, which takes out any un-evenness and makes the board more uniform in appearance and thickness. It will still retain many of the characteristic dents and splits which make a reclaimed board what it is, but make it more suitable for furniture making.
- Please be aware that machine sanded boards, when oiled, will often finish a lighter shade than an equivalent hand sanded board. This is due to the the machine sanding process removing more of the dark outer part of the board, and also because it closes the grain more which means less oil is absorbed. If unsure, please do order a sample of each.

Oil options

We use Danish Oil, a traditional oil which is perfect for bringing out the natural grain of the wood whilst leaving a durable, satin finish. This is available in three colour options:
- Natural (light)
- Antique (medium)
- Jacobean Oak (dark)

We generally recommend ordering a sample so that you can make sure your preferred oil option is right for you.
We do not charge any extra to cut a board to a particular length. To make use of this service please add to your basket the next larger size of board to the size you require, for example if you would like a 55cm length board and an 82cm length board please add one 60cm board and one 90cm board.

We do charge for rip cuts to a particular width, at £1 per foot (30cm). For example, to rip a 300cm (10ft) board from 225mm wide to 180mm width, the cost would be £10 for this service. You can add this to your order by adding the Rip Cut product below - you will initially only be able to add 1 at £1, but when you go to your basket you can adjust the quantity accordingly (in the above example you would change the quantity to 10). Don't worry - if you choose too many or too few then we can always edit the order for you and credit/invoice for the balance.

You can then let us know the custom sizes you require at the basket stage. When you view your basket you should see an option to "Add instructions for seller" - please click on this and specify the required sizes. We'll see this note on your order and cut accordingly.
Samples available
Not sure which oil colour you prefer? Uncertain if you would rather have machine sanded vs hand sanded?
We offer samples for any of our finishes.
Click here to see our samples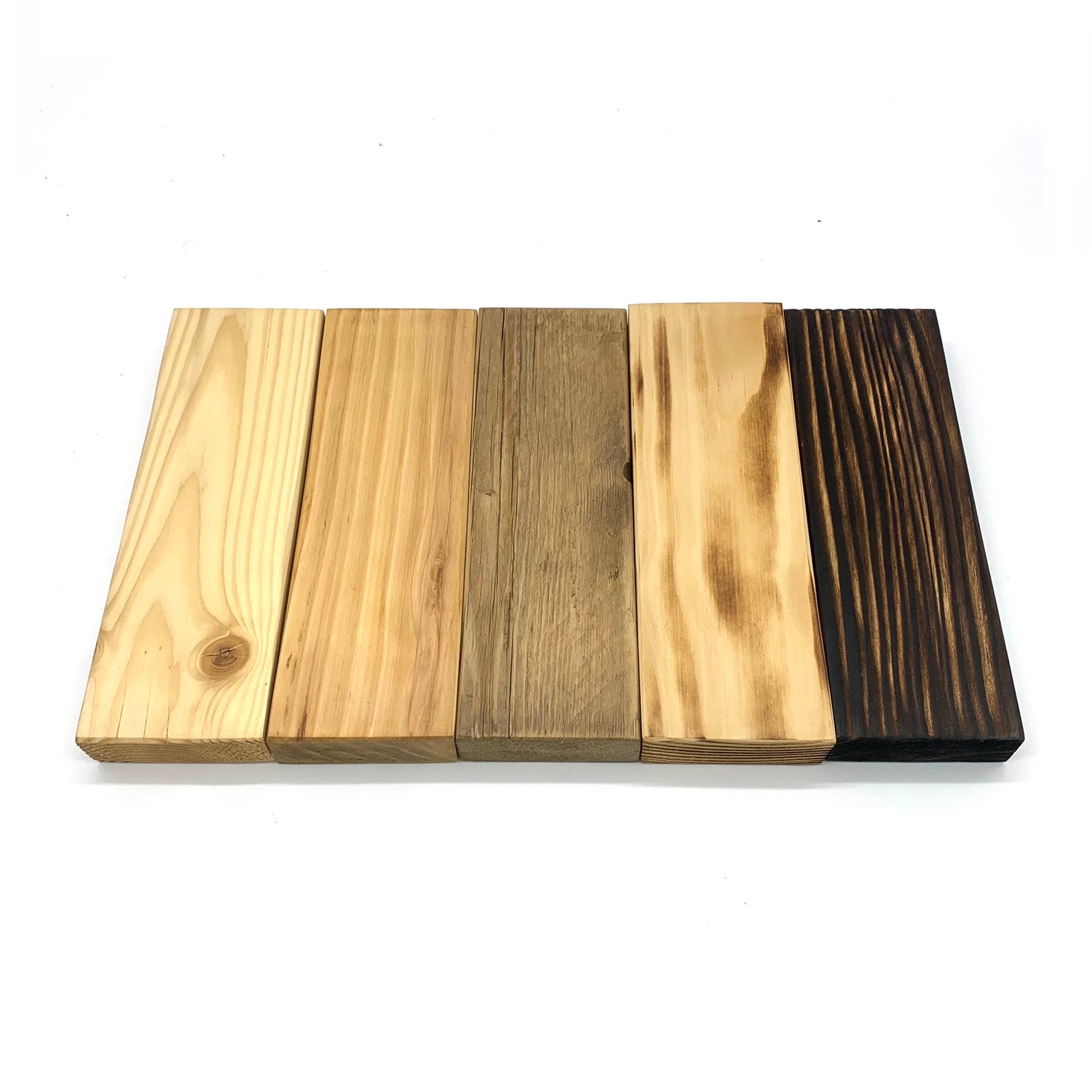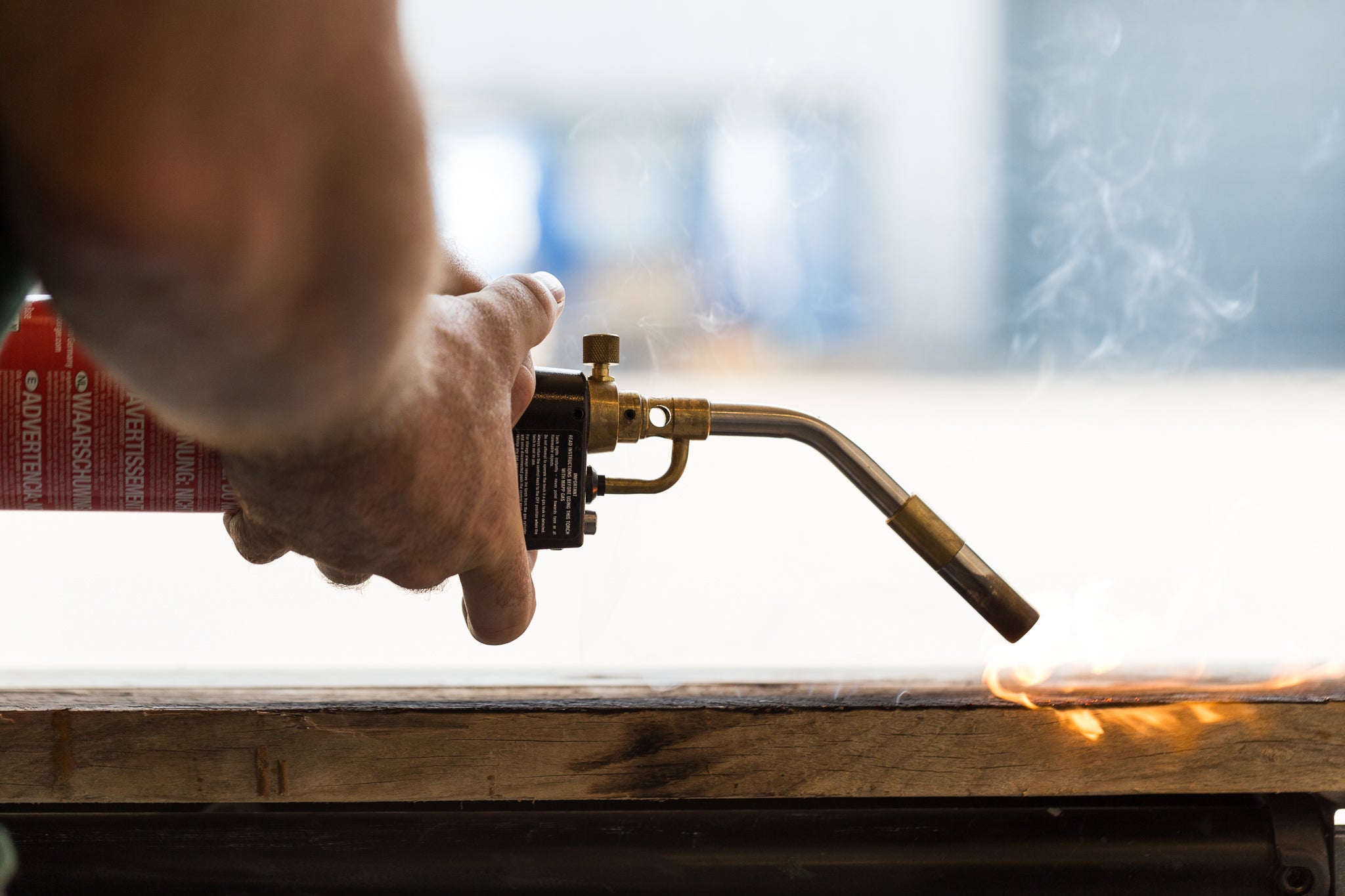 Hand crafted in the UK
We're based in Frome, Somerset, a town renowned for it's local artisans and makers. Almost all of our items are lovingly crafted here in our Frome workshop.
Learn more about us
Courier Shipping Nationwide
We ship across the UK using next day couriers.
Shipping is calculated at checkout. To see an estimate for shipping, please add the required items to your basket, view your basket, then click "Get shipping estimates". You are also welcome to collect from our Frome (Somerset) shop for no charge, this option is available at checkout.
We use proper couriers in vans, not our founder on a motorbike.